Amazon launches new Kindle Oasis with adjustable color tone display
Amazon launches new Kindle Oasis with adjustable color tone display
Amazon has launched the updated Kindle Oasis, which comes with a new lighting system that allows you to adjust the color temperature of the display.
With this model, you can choose to have the display light be either a cool white or a more warmer yellow based on your preference.
The display can also change its color temperature based on time of the day.
Apart from that, the new model also features faster page refreshes thanks to a new e-ink display.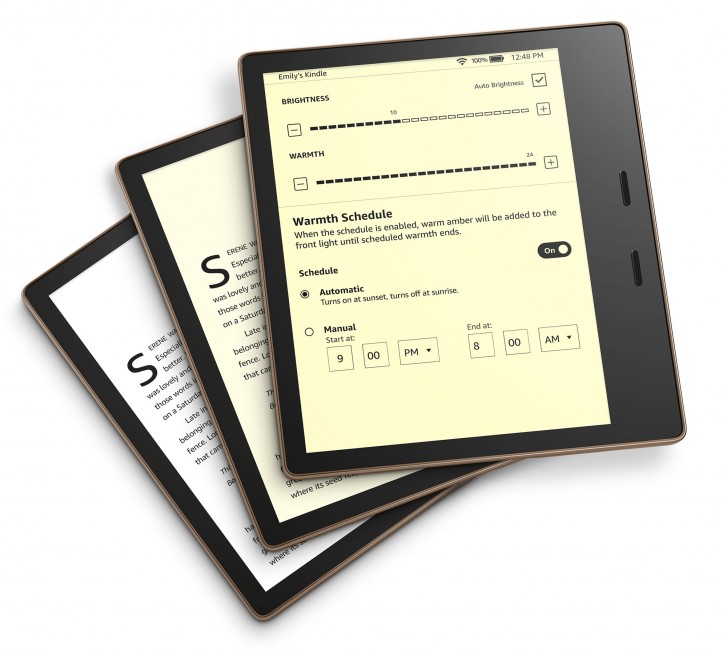 There's also a new Champagne Gold color that joins the previous Graphite. Other than that, the new model is identical to the previous one.
The new Kindle Oasis starts at $249 for the 8GB model…Read More>>>>
Source: gsmarena
Share: